Download music: Edward Amponsah – IT ALL BELONGS TO YOU.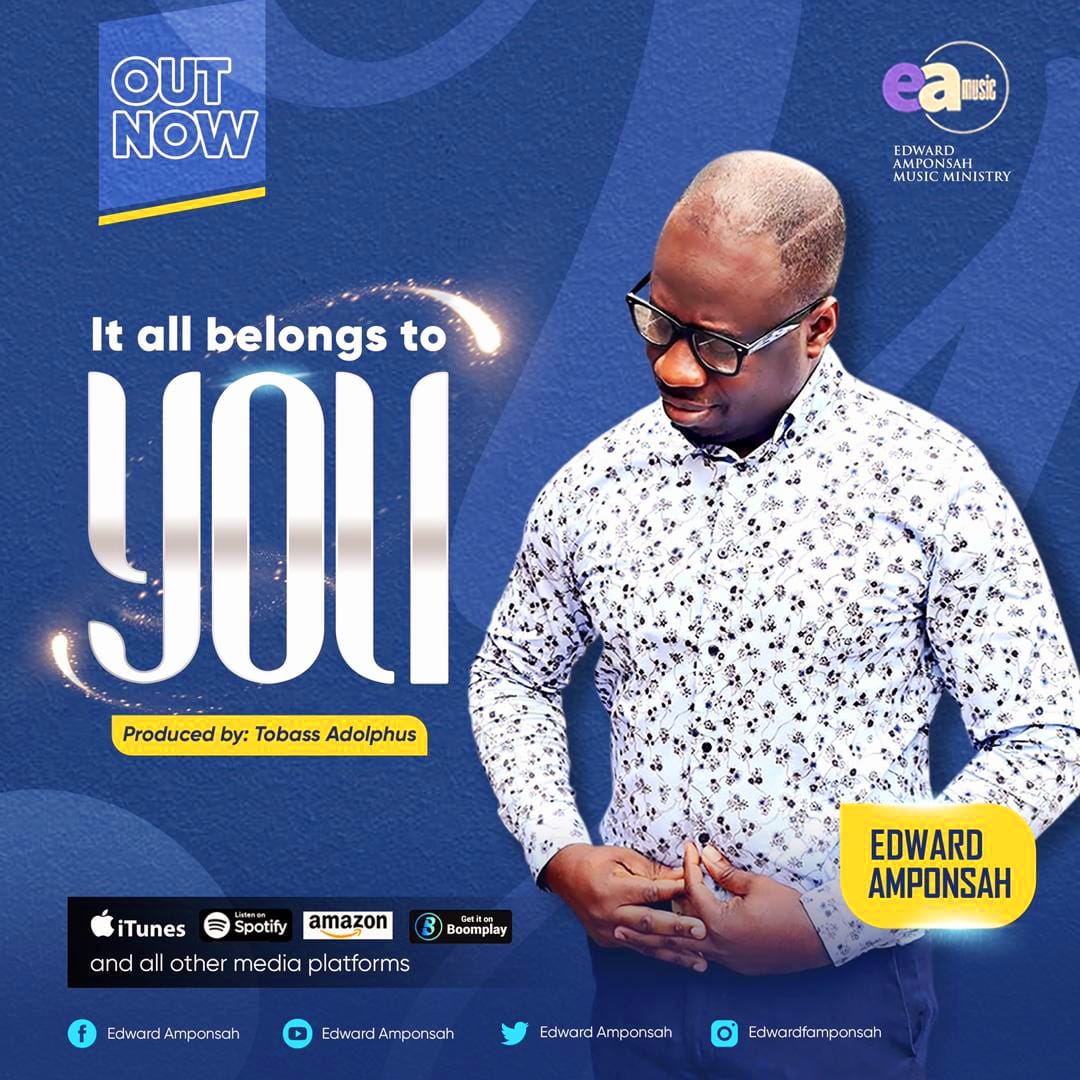 UK based Ghanaian gospel music minister and prolific songwriter, Edward Amponsah is out with a new single to start up the year 2021 with. Song titled IT ALL BELONGS TO YOU. Finely crafted by the dexterous hands of ace producer Tobass Adolphus.
Watch video Below;
[quote]
LYRIC: IT ALL BELONGS TO YOU
My heart belongs to You
My soul belongs to You
My mind belongs to You
Belongs to You
Chorus
It All belongs to You 3x
Belongs to You
Bridge
I give my myself to You Lord
I give my all to You Lord
I surrender 4x
Make me over 4x
[/quote]
Social media Handles:
Facebook: Edward Amponsah. Twitter: @edwardfamponsah.
Instagram: @edwardfrimpongmponsah. YouTube: Edward Amponsah
Contact information:
Email: amponsah.edward@gmail.com
WhatsApp: +447444938918 (UK)
Download 2020 Gospel Mixtape – Worship Within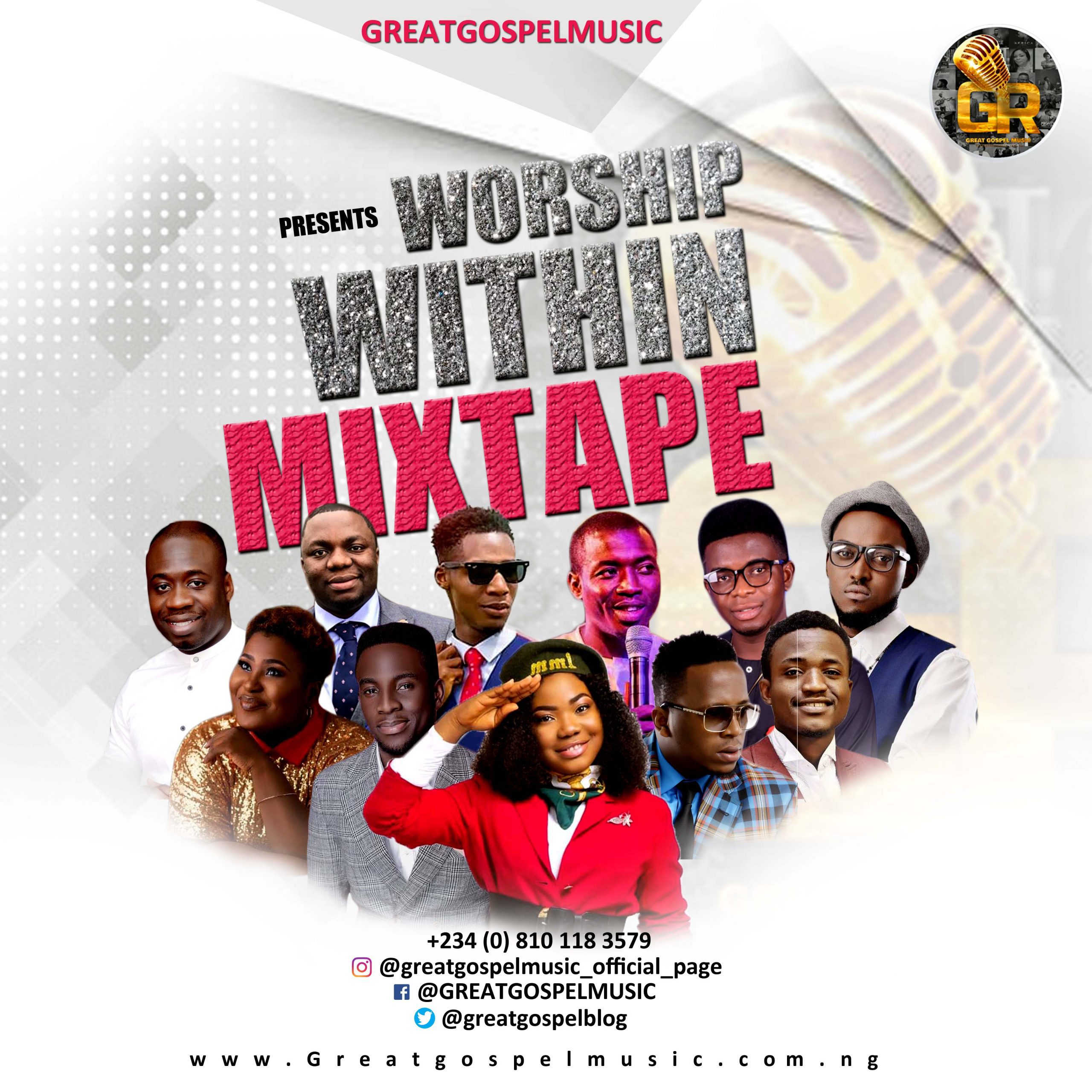 Download 2020 Gospel Mixtape – Worship Within
The GREATGOSPELMUSIC Team is happy to Announce That Your Favorite Nigerian Gospel music Website is out with another Gospel worship mixtape (Worship Within). Download 2020 Gospel Mixtape – Worship Within
Download, stream and enjoy
Mixtape Tracklist:
Mercy chinwo
Neon Adejo
Esty Brandy
Sunday Epunam
Frank Edwards
Judikay
Pastor Augustine Aboagye
Theophilus Sunday
K I
E Daniels
Helen J A
Ema
Reginald Chibueze
Edward Amponsah
Moses Bliss
Tim Godfrey
Steve Crown
GUC
Isaac King
ABOUT US
GREAT GOSPEL MUSIC is the premiere online gospel music platform that delivers spanking new Nigerian gospel hip-hop/contemporary music, videos, music content and inspirational lifestyle articles daily to Nigerians and the world by exposing remarkable artists and their materials from the fast growing Nigerian Music industry to Nigerians around the world and international scene.
great gospel music was formed in 2016 and has steadily grown into one of the most visited sites in the Nigerian gospel communities online.
great gospel music aims to promote gospel music and lifestyle to all corners of the globe.
great gospel music offers a platform where Nigerian Music lovers around the world can access, listen, read and give their opinions on gospel music and inspirational content anywhere and anytime. Our music content is accessible at any time to our audience in all time zones. Furthermore, artists find our platform a useful source of direct feedback from their fans and a way to gain insight into what their fans respond to.
2020 Gospel MIXTAPE: VICTORY MIXTAPE (Download Gospel MP3 Mix)
Greatgospelmusic is Happy to release her End of the year gospel mixtape after the release of "WORSHIP WITHIN MIXTAPE'' Here is an awesome compilation of great worship songs by amazing ministers titled "VICTORY MIXTAPE".
Greatgospelmusic is out with a new Worship mix tape.
Check it Out , Download and Share with Loved Ones.
Download & Enjoy
[button color="blue" link="https://greatgospelmusic.net/wp-content/uploads/2020/11/VICTORY-MIXTAPEEnd-of-the-year-mix-By-@Greatgospelmusic.com_.ng_.mp3″]DOWNLOAD HERE[/button]
TRACK LIST
Mercy Chinwo – NO MORE PAIN

2.Frank Edward – ONYE

Nosa ft Mairo Ese – NA YOUR WAY

Solomon Lange – MAI TAMAKO NA (MY HELPER)

Tim Godfrey ft Blessyn – JIGIDEM

Frank Edward – MIYE RUWE

Mercy Chinwo – OBINASOM

Tim Godfrey – OKAKA

Worship culture (worship medley ft Goodness Patrick)

Worship culture (worship medley ft T – KEYZ)

Ema – YOU NO DEY USE ME PLAY

Ajerse

Preye – EBEZINA

Nathaniel Bassey – ONISE IYANU
Eben ft Nathaniel Bassey – NO ONE LIKE YOU
Esty Brandy ft Ema – CONSUMING FIRE
Tobass Aldolphus – RISSEN
Pastor Uche – YOU ALONE
Moses Bliss – YOU I LIVE FOR
Ada Ehi – TESTIFY
Edward Amponsah – NON LIKE YOU
Victoria Orenze – NA SO SO WONDER
Connect With Greatgospelmusic.com.ng for music promotion
Call or Whatsapp us +2348101183579
Instagram /facebook/ Twitter : @greatgospelmusic
Kindly Share This
PROMOTE YOUR MUSIC WITH US