DOWNLOAD MUSIC: Helen chani – Excellent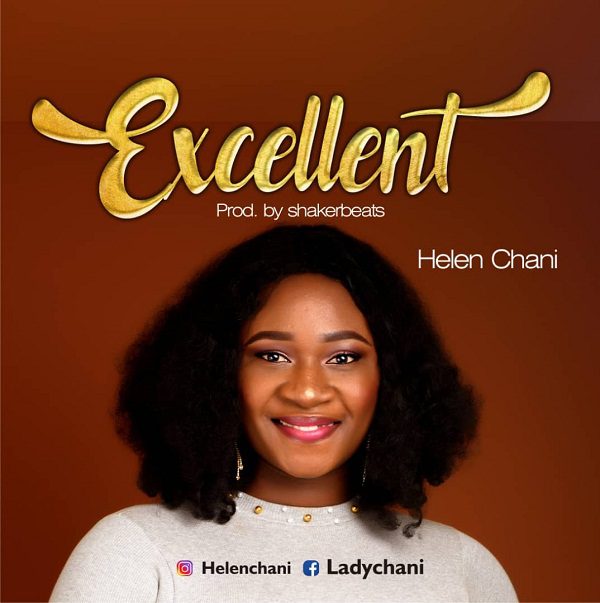 Anointed gospel  artist Helen Chani out with new single titled "Excellent"
Excellent is an African praise song.. giving all praises to the Excellent one  in who's name all things are possible….JESUS  So dance and rejoice even as you celebrate your  mindblowing blessings!
According to Helen Chani:
I am really grateful.. dumbfounded even.. to imagine your love for the Lord and his work.. always ready to put forth the works of the Lord and most especially your love and support for my ministry… Thank you so much and God bless you abundantly..
It's raining blessing for you, in Jesus name! Amen!
Download and share!
Download music: TAKING OVER – Sunday Epunam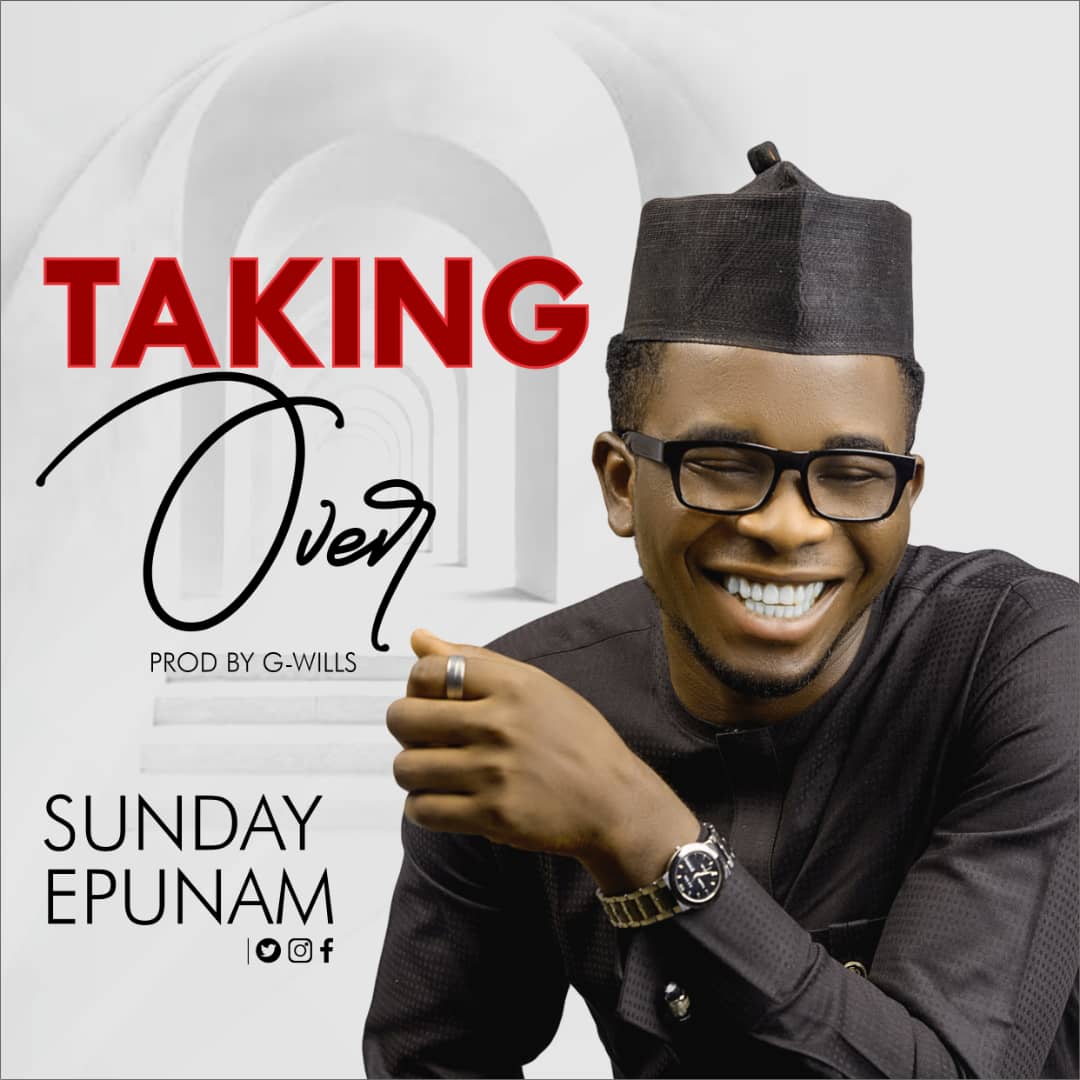 KINDLY CONTACT GREATGOSPELMUSIC.NET FOR THE FOLLOWING SERVICES:
Audio & Video Promotion | Video & Audio Production | Lyrics Video | Event Planning & Management | Song Art Work | Voice Over | Website Design & More
CONTACT US
Call/WhatsApp: +2348101183579
Email: greatgospelmuzic@gmail.com
FOLLOW US:
Download song: SINACH – Way Maker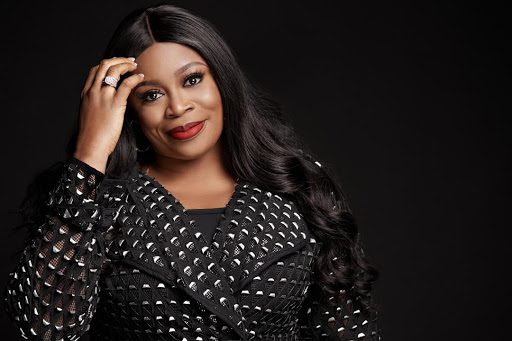 Download music: SINACH – Way Maker
Nigerian Gospel Songstress, Sinach drops one of the biggest Gospel songs of the decade titled "Way Maker".
"God knows the way through the wilderness of life. He is the light in your path through out 2016 and Yes! He is the promise keeper"
Listen and Download below.
Download
Watch video Below:
CLICK

to Download more of Sinach's Songs.
Drop your Comments Below.
Download music: Obinigwe – GUC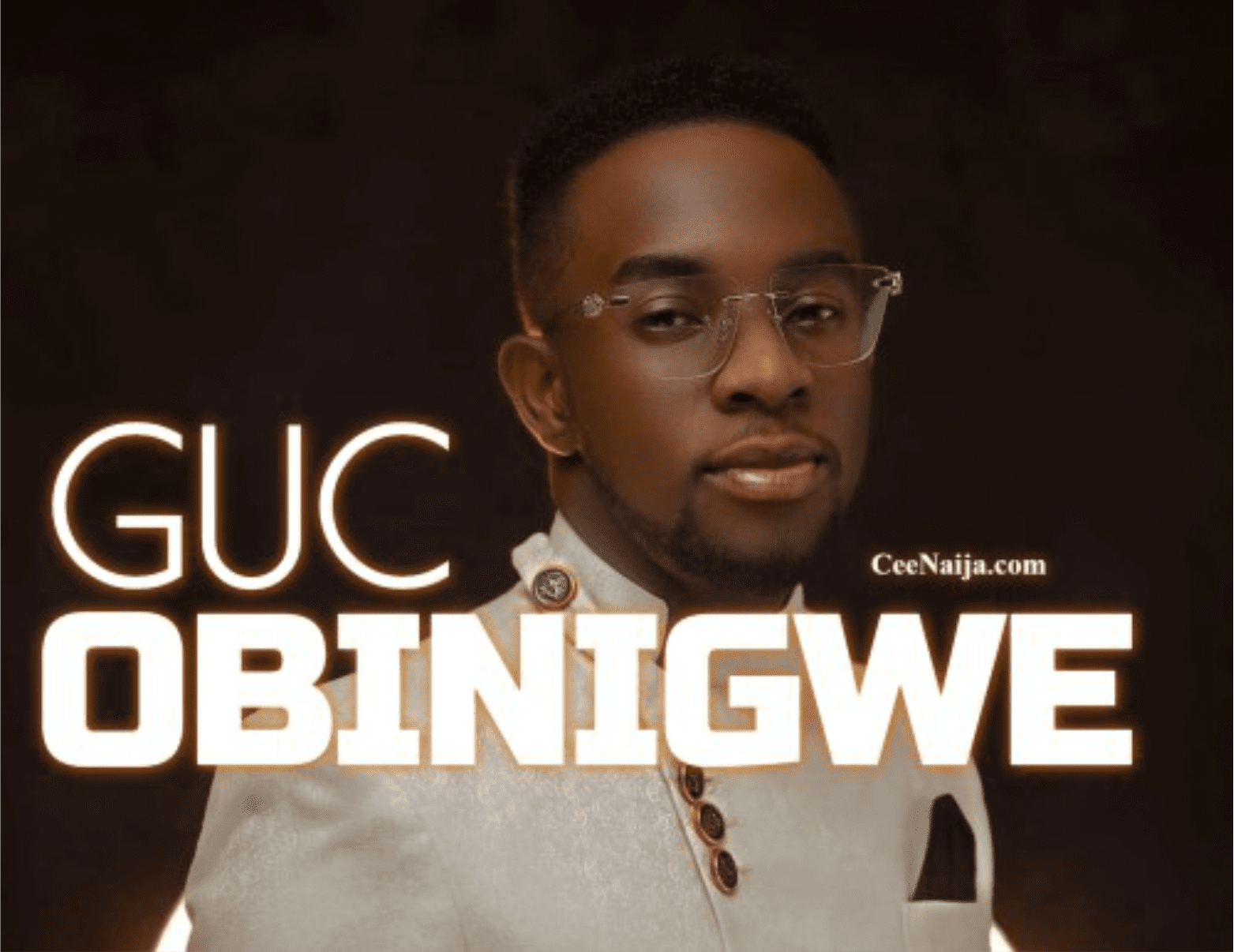 Gospel song: Obinigwe By Minister GUC 
Minister GUC is out with a powerful and heartfelt worship song titled Obinigwe.
"Obinigwe" which is in the Nigeria Igbo dialect translates "He who Lives in the Heavens" was ministered live and recorded.
The single is GUC's second release for the year 2021, following the release of "The Place" in April. Moreover, it is GUC's second release since the debut album "The Message" dropped in December of 2020.
Download song Below;
Download
OBINIGWE Lyrics Minister GUC
[Verse 1]
I'm Amazed by what you do
I'm Amazed
You came Through for Me
Even in my Darkest Moment
Baba, you Lit up my World
I'm Amazed by how you Care
I'm Amazed
You're so Full of Love
You've been Good
From Distant Past
And yet, You're Still doing Good
[Chorus]
Obinigwe, Obinigwe
Obinigwe
[Verse 2]
Two, Four, Seven
Everyday you come
You come through for Me
I had no Essence
Had no Meaning
Lord, You Showed up for Me
[Pre – Chorus]
What did I do
To Deserve this kind of Love
What did I Do
To Sit at your Right Hand
What did I Do
To Deserve this Kind of Love O
Ooh oh oh oh oh Ooh
Ooh Oh oh oh oh oh Ooh
Ooh oh oh oh oh Ooh
Ooh Oh oh oh oh oh Ooh
[Verse 3]
I'm Amazed, I'm Amazed
I'm Amazed,
You came Through for Me
I'm Amazed, I'm Amazed
I'm Amazed,
You Showed up for Me
[Chorus]
Obinigwe, (Uuh uh uh uh Uuh)
Obinigwe, (Uuh uh uh uh Uuh)
(Uuh uh uh uh Uuh)
(Uuh uh uh uh Uuh)
[Bridge]
I had no Essence
I Had no Meaning
Lord, You came through for Me
I had no Standard
I had no Helper
Lord, You showed up for Me
[Pre – Chorus]
What did I do
To Deserve this kind of Love
What did I Do
To Sit at your Right Hand
What did I Do
To Deserve this Kind of Love O
I'm Amazed, I'm Amazed
I'm Amazed,
You came Through for Me
[Chorus]
Obinigwe, (Uuh uh uh uh Uuh)
Obinigwe, (Uuh uh uh uh Uuh)
(Uuh uh uh uh Uuh)
(Uuh uh uh uh Uuh)
[Verse 4]
Worthy is the Lamb
That Sits Upon the Throne
Worthy is the Lamb
That Sits Upon the Throne
[Pre – Chorus]
What did I do
To Receive this kind of Love
What did I Do
To Sit at your Right Hand
What did I Do
To Deserve this Kind of Love O
[Bridge]
I had no Essence
I Had no Meaning
Lord, You showed up for Me
I had no Helper
I had no Platform
Lord, You showed up for Me
Uuh uh uh uh Uuh
Uuh uh uh uh Uuh
Uuh uh uh uh Uuh
Uuh uh uh uh Uuh
I Had no Meaning
I had no Essence
Lord, You showed up for Me
You had Nothing
You had no Meaning
Yet, He showed up for you
What did you do
To Receive this kind of Love
What did you Do
To Sit at your Right Hand
[Repeat Verse 4]
Worthy is the Lamb
That Sits Upon the Throne
Worthy is the Lamb
That Sits Upon the Throne
[Bridge]
I had no Essence
I Had no Meaning
Lord, You Showed for Me
I had no Oil, had no Anointing
Lord, You showed up for Me
What did you do
To Receive this kind of Love
What did you Do
To Sit at your Right Hand
Watch video below:
KINDLY CONTACT GREATGOSPELMUSIC.NET FOR THE FOLLOWING SERVICES:
Audio & Video Promotion | Video & Audio Production | Lyrics Video | Event Planning & Management | Song Art Work | Voice Over | Website Design & More
CONTACT US
Call/WhatsApp: +2348101183579
Email: greatgospelmuzic@gmail.com
FOLLOW US:
FACEBOOK | INSTAGRAM | YOUTUBE
PROMOTE YOUR MUSIC WITH US