Download music: Preye Odede | Enyene Nyor (Marvelous) 
|
New Music: Preye Odede | Enyene Nyor (Marvelous)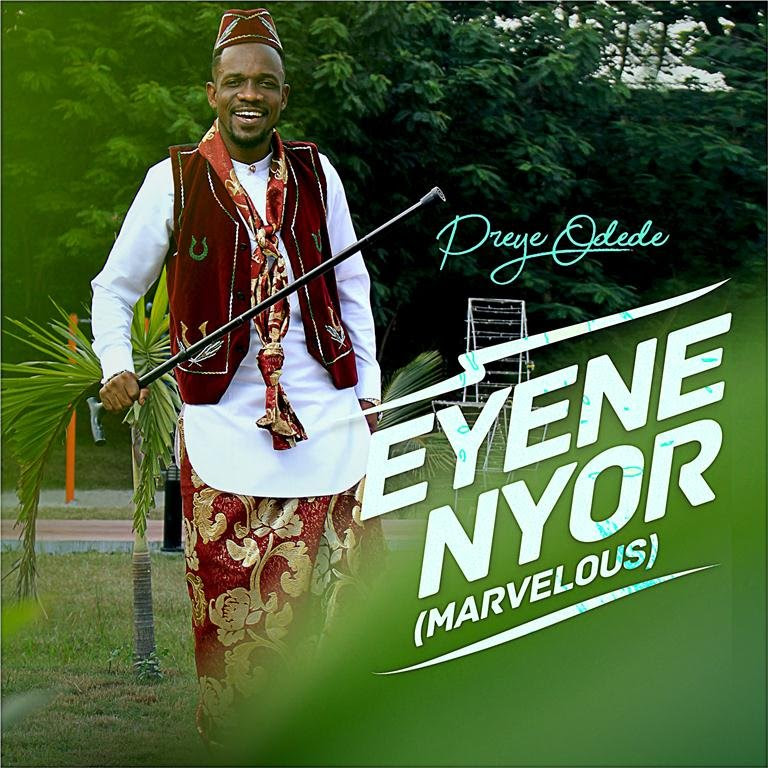 Gospel music minister Preye Odede is not giving 2020 a breather as he returns with "Enyene Nyor (Marvelous)" following the release of "Done Me Well" featuring Tim Godfrey at the end of 2019.
Preye Odede uses the power of language in his expression as he adapts the Efik dialect of South-South, Nigeria to give intensity to his theme, tone, and overall outlook on the new single.
After surmounting many life-altering distractions at the end of 2019 including a clean bill for a major health challenge, it is only right that the award-winning Gospel singer comes with a song of gratitude. "Enyene Nyor" translated as "marvelous" from the Efik Language is Preye Odede's befitting response to the many wonderful experiences God brought forth from what was meant for evil.
Not only does Preye Odede expresses himself with language, but the instrumentation also adapts the traditional Folk music peculiar to the south-south. The use of Pidgin English also aided the peculiarity in significant measure.
Following the release of "Done Me Well" featuring Tim Godfrey last year, Preye Odede was at The Experience 2019 Concert With an encore-deserving, spirit-stirring ministration of hit songs "Oshimiri Atata" and "Ebezina," Preye Odede jolted about 500,000 people on the 14.5-hectare ground of TBS, and 150 nations into the atmosphere of worship.
"Enyene Nyor" is released from the stable of Script Music and it was produced by Corekt Sound and FuncKleff.
Connect:
Twitter | Instagram | Facebook: @preyeodede