Music
Music: PAV & Altarsound – "He Swapped It"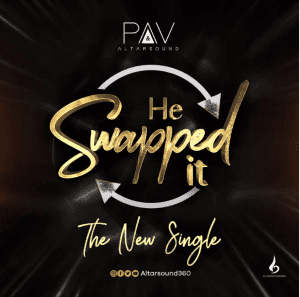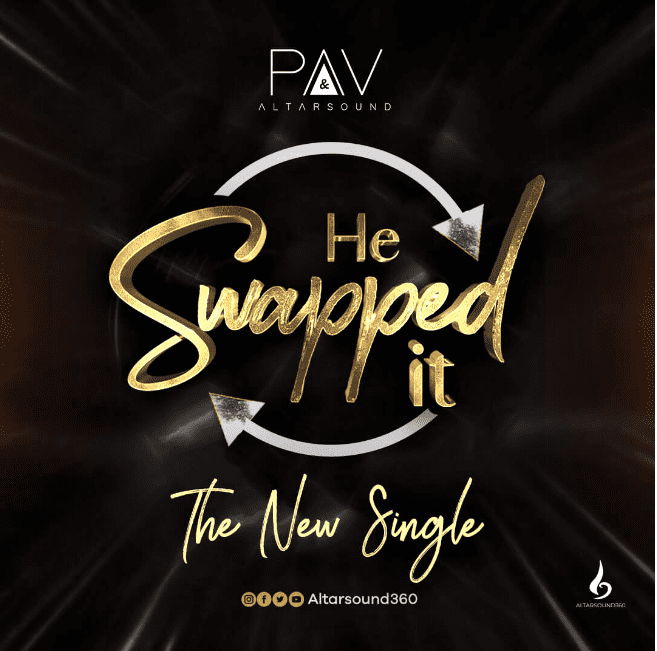 This new offering from PAV & Altarsound is the 5th single off their forthcoming album. It can be best described as a straightforward announcement—n music form—of the finished work of Christ & the believer's consequent realities, employing an eclectic blend of various musical genres—including Afro-beats—to bring about a catchy, memorable, radio-friendly banger. "Christ took everything I was; I am now everything that He is", one of the opening lines in a song that packs in so much vibe, energy, and an assortment of local Nigerian languages including Hausa, Idoma, Yoruba, Igbo, Efik & even the Nigerian pidgin English. 
With clear-cut, unambiguous lyrics & the ever-serenading backing vocals of the Altarsound ensemble, you are sure to be lifted by this one! 
Alexander Victor—or PAV (an acronym for 'Pastor Alexander Victor'), as he is fondly called— is a passionate lover of God, crazy worshipper, worship leader, pastor, Christocentric teacher & preacher of the Word of His grace, writer & public speaker, brand consultant, radio presenter, songwriter, music producer, audio engineer, worship resources consultant and visionary of Altarsound 360—which itself is an expression of The Basileia Commission, operating from Calabar, Nigeria. 
As an arm of Altarsound 360, PAV leads the worship team known as 'PAV & Altarsound'— a collective of radical, passionate, spirit-filled & skilled minstrels. PAV & Altarsound are called to be worshipsmiths, stirring the hearts of men in genuine worship of the MOST HIGH in the light of our realities in Christ. 
Their ministry has them hosting recurrent worship gatherings and traveling extensively, releasing the revelation of Christ and the fragrance of God's presence wherever they go, with one crystal-clear mandate: 'Worship on God's Terms!' 
Twitter/Facebook/Instagram: @altarsound360