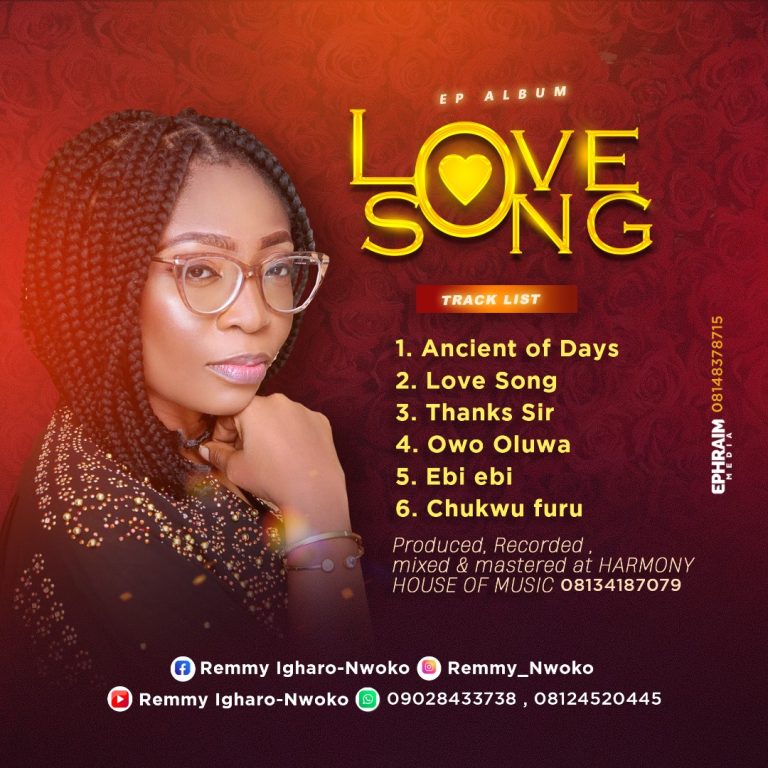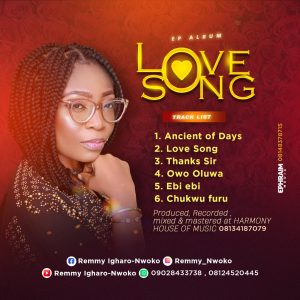 Nigerian gospel singer, songwriter, and teacher of the Gospel, Remmy Nwoko has released her long-anticipated album "Love Song".
The "Love Song" CD was inspired by a great regard for the Lord and a grateful heart. A genuine example of worship in both spirit and truth.
Remmy began singing in the children's choir at the age of six and has held several leadership roles in the choirs of the Redeemed Christian Church of God and Christ Apostolic Church. She is also a lawyer, a creative writer, a wife, and a mother.
Download the song Below;
Download
Watch the video Below;
Connect with Remmy Nwoko
Facebook: Remmy Igharo-Nwoko
YouTube: Remmy Nwoko
Instagram: remmy_nwoko
Twitter: RemmyNwoko


Wait, Before You GO!!!
Click to Download other Latest gospel songs