Music Mp3: Stephen Adebusoye ft Nikki Laoye – I AM VICTORIOUS.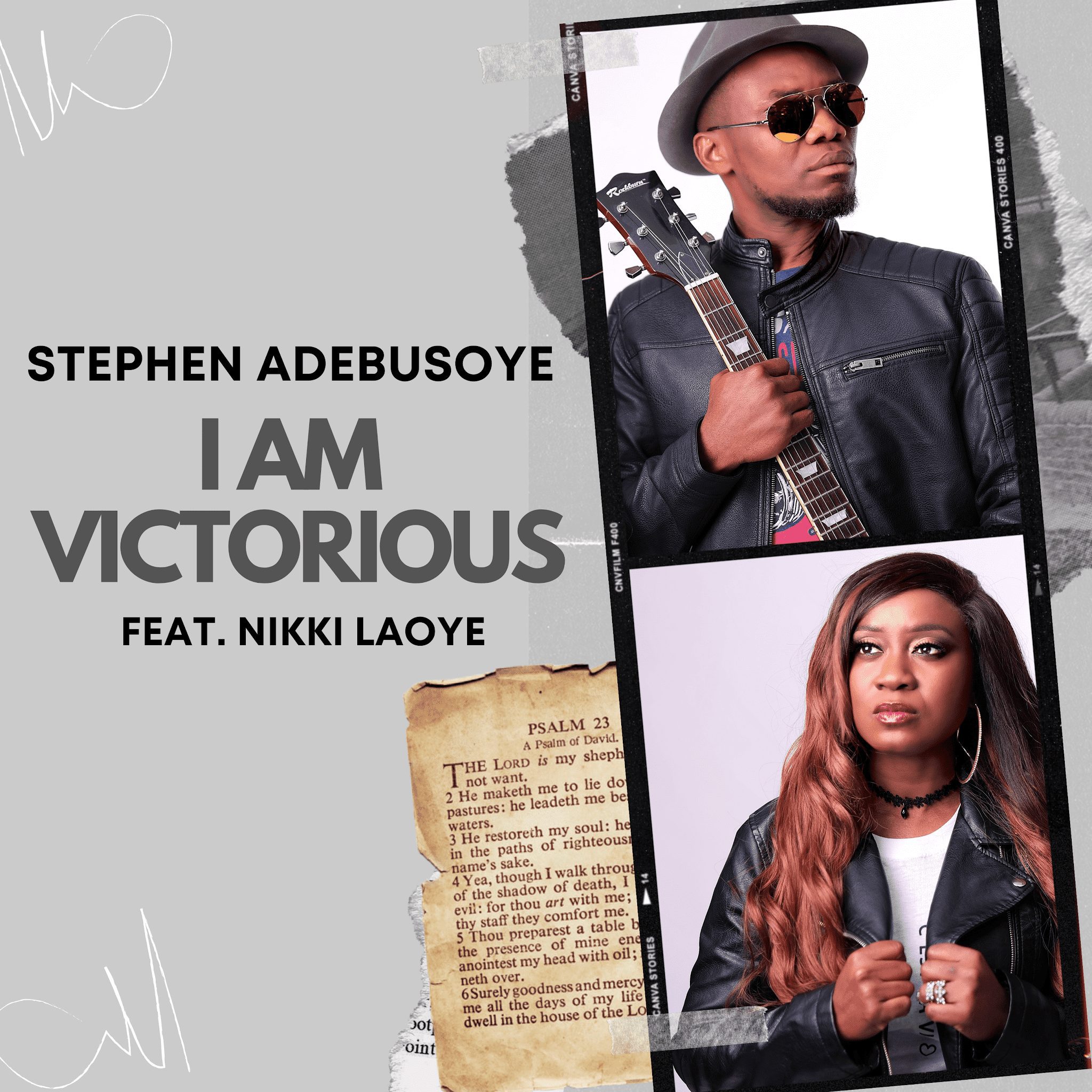 Stephen Adebusoye the London based prolific songwriter and gospel artist combines forces with the sensational Nikki Laoye to release a brand new song titled I AM VICTORIOUS.
ABOUT THE SONG
I AM VICTORIOUS is a faith declaration and confession song that reinforces a believer's identity and inheritance in Christ Jesus. It is a reminder that in this KINGDOM of God, all things are yours through faith.
It is my prayer that this song of victory will keep propelling you to many more conquests, wins and celebrations in Jesus name. – Stephen Adebusoye
Watch video Below;
BIOGRAPHY
Stephen Adebusoye is a UK based Nigerian born singer, motivational speaker, actor, husband, father and business owner who believes in adding value to lives across the globe with his God given gifts and talents.
Music has been family heritage from his late father Isaac Adebusoye and little wonder both parents  played a major role in his music career.
Stephen continued to hone his musical craft and kept developing over the years carving out his own unique style of music which has  inspired millions worldwide irrespective of their culture or religion.
Ever since he released his debut Showers of Blessing, his music has brought light and restoration to loads of people across the globe.
Follow Stephen Adebusoye on facebook, instagram and subscribe to his youtube channel for new music and ministry updates.
Download music: DEEPER – Michael Manhertz Ft Ruth Dente and Joshua Ali
Michael Manhertz the Toronto based gospel music artist joined forces with Ruth Dente and Joshua Ali to release this beautiful song titled DEEPER.
ABOUT THE SONG
While walking along the shores of the beaches in the Bahamas, God placed a song on my heart. The song developed out of an intense desire to go deeper with God! I had realised that my walk was very "shallow" and "surface".
I would follow God but only if it was familiar and comfortable for me. That day on the beach, the Holy Spirit used my reluctance of staying out of the water as a reflection on my spiritual walk. I was comfortable where I was. I didn't want to go in the water where my control is limited.
This song would not be the same without the amazing Ruth Dente, an award winning Worship Leader and Gospel Artist based in Toronto, Canada and the electric Joshua Ali Gospel Artist based in Trinidad! We pray that whoever listens to this song will experience God intimately, and seek to go deeper with God even more than before.
Watch video Below;
BIOGRAPHY
Michael Manhertz is a vibrant and passionate Gospel Artist from Toronto, Canada! He has released various singles such as 'Take It All' and 'Holy' ft Daniel Ojo over the last few months.
Michael is a firm believer that his life is the biggest sermon he will ever preach! His hope is that every listener will be touched and have an intimate experience with God!
Let's stay connected follow on
CLICK to Download LATEST GOSPEL SONGS.
For your music Promotion, Contact us 08101183579.
Download music: Onoslemmy | Halleluyah [+ Video]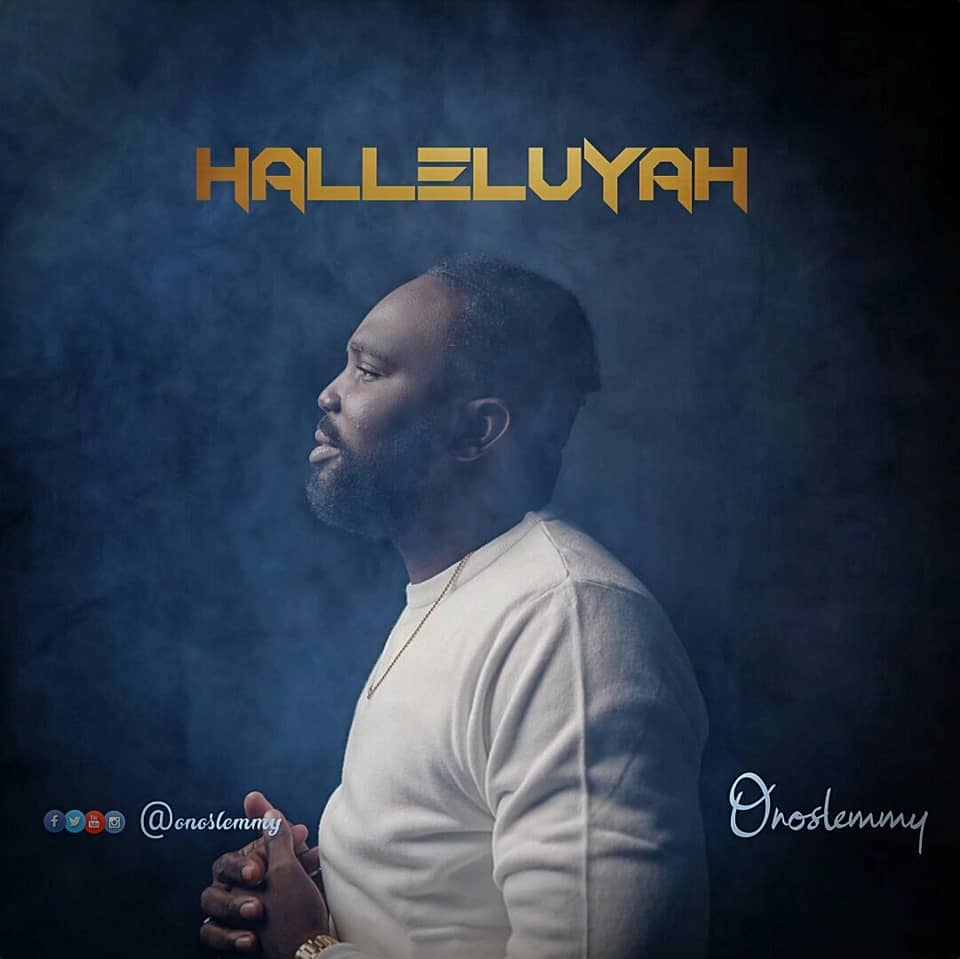 Ireland based Nigerian Gospel music minister Onoslemmy is out with a new single titled "Halleluyah."
A short rendition of an atmosphere-shifting sound from heaven. It's a worship song that speaks of the victory Jesus won on our behalf and the Zoe life that offers. Onoslemmy joins the heavenly host to proclaim the victorious vocabulary – "Halleluyah."
It kicked off on a Contemporary Worship music note but took on more elements, including Celtic Folk Music which gives room for reverberating vocals. It is little wonder that Onoslemmy should explore the latter music genre as he is based in one of Europe's hubs of Folk Music.
Despite the complexity, the song is surprisingly sing-along and one can project that it will make it to many a Sunday service.
Okeze Onorode Lemmy simply known as Onoslemmy is an Ireland based Nigerian Gospel singer, songwriter, recording and performing artiste. He is from Delta state, in the south south of Nigeria (Isoko precisely). He obtained his Bachelor's degree in accounting from the University of Benin, Benin City, Edo state, Nigeria.
In the year 2002, Onoslemmy started a Gospel acapella band named Soul2Soul but got his 1st international invite as a performing artiste in a fundraising event held in the Republic of Ireland in 2015. He eventually relocated to the Republic of Ireland in 2017, where he is currently based.
Onoslemmy has featured in many international concerts and ministrations. Most prominent amongst his various releases is the single "Breathe," which features Wati and was produced by Samzi Bumerey.
From the look of things, the new single "Halleluyah" will top the milestone "Breathe" had set. His other releases include "Testimony"and "No Other Name."
Watch video below:
CLICK to Download LATEST GOSPEL SONGS.
For your music Promotion, Contact us 08101183579.
Download music: Teejay Jonartz – We Believe
Prolific Songwriter, Music Director and Producer Teejay Jonartz is out with a new offering, his second outing for the year 2021. The inspirational piece is aptly titled "We Believe"
The song features 4 other amazing singers namely Autumn, Tilly, Leslie and Netta. The new single is a follow up on the July 2021 release of the single, the Jazzy "It's Up to You." 
it's an all inclusive instrumentation, allowing for elasticity enough to fall under the category of World Music. Majorly composed of various elements of Folk music and electronica, it can easily pass for an anthem at a world event.
Teejay Jonartz is very intentional with his message. The song complements the video beautifully. The serene ambiance, the mood and tone depicts a state of possibilities beyond challenges and limitations. The dance scenes splash notes of celebration, festivity and a state of victory on the strong theme of possibility.
"It's never too late to be what you might have been," Teejay Jonartz posited.
Teejay Jonartz is a singer, songwriter, music director and producer. He is the founder of Jonartz Production. Moreover, He is the chief host of the Rekindle event.
He released his debut single titled "Worship You" in 2018. It was accompanied with an amazing visual. On the heels of that release comes "It's Up To You," which dropped earlier this year with a video as well. The "We Believe" project however dwarfs all his previous releases by a huge margin.
Watch video below:
Get song on iTunes
Credits:
Song written and produced by Teejay Jonartz
Video directed by Hussein Njoroge
Mastered by Kayomusiq
Bass Guitar by Manu
Electric/Accoustic Guitar by Michael Pollard
Vocals by Autumn, Tilly, Leslie, Netta, Rosy and Teejay Jonartz