Music Videos
Video: OGHENE DOH by MAMA TEE ft KING DAVID & RUME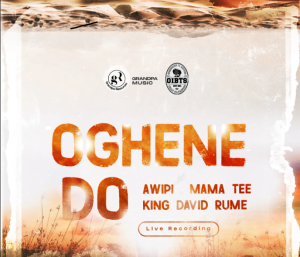 Oghene Doh by MAMA TEE ft KING DAVID & RUME is a song that speaks about Thanksgiving. Someone once said, "Thanksgiving is an admission for more, When we give God thanks is an application to receive more."
This song is an instrument to help fill our joy tank and remind us of the many reasons to celebrate and thank God. In this fast-changing world, expectations may not always be met and many things will call for our attention. However, we must always remember to count our blessings and to fuel our faith with Thanksgiving in the expectation that God will be true to his word.
Oghene Doh expresses a heart that is filled with Gratitude for what God has done and will do.
Watch the video Below;
Wait, Before You GO!!!
Click to Download other Latest gospel songs